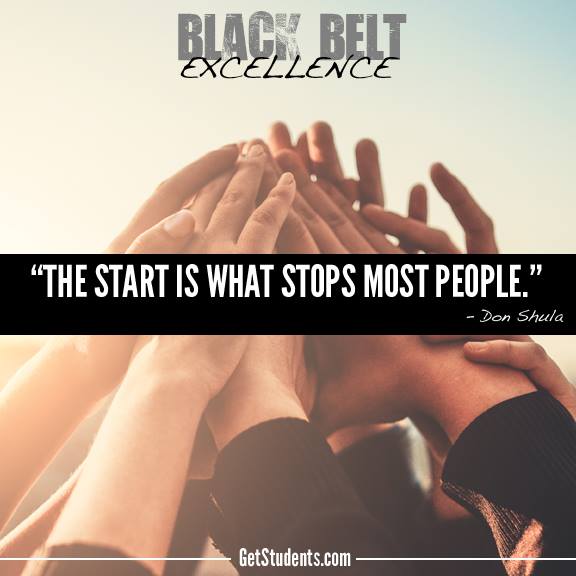 "The start is what stops most people." - Don Shula

You started your own Martial Arts school. Amazing! That's an incredible feat. You run your own business and that means you are in control of your own life.

You didn't let the starting stop you. DON'T STOP STARTING!

Have you ever done a Back To School Buddy Bash at your school? Have you ever promoted for Halloween? Maybe you thought about doing it, but didn't know if these things would work.
Or maybe you tried it once and it wasn't a huge success. Does that mean you give up?  Never try again?  Is that what we believe as martial artists?

We need to constantly be starting. Don't get comfortable. Let's try new things and let's try new promotions. Let's try things that we have failed at but do them better and make them work. Let's find new ways to reach out to the people in our communities. There is always room for growth.

Some starts won't work, but that's okay. You'll learn from them. You'll get better. You'll become a better business owner. You won't regret it.

THE ONLY THINGS YOU'LL REGRET ARE THE THINGS YOU DIDN'T START.