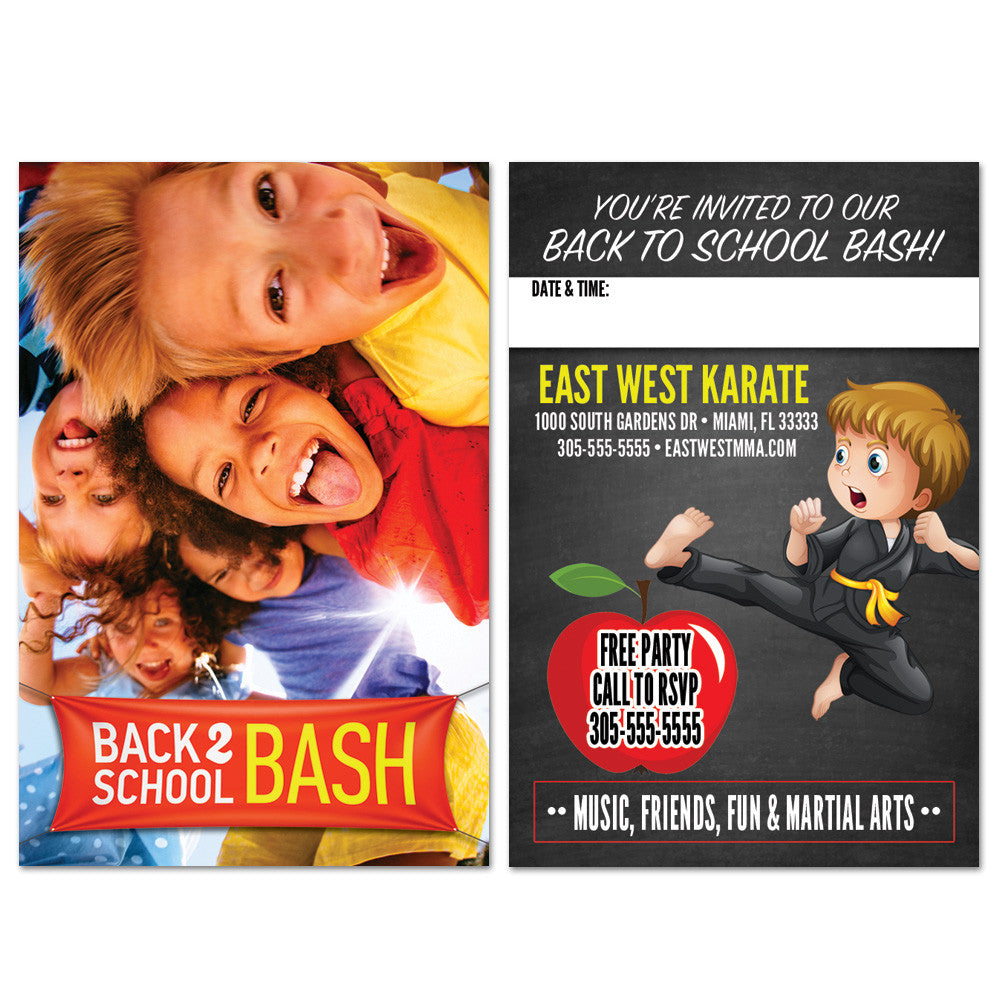 Back To School party invites.
Your students pass them out for you! 
3x4.5 AD Cards customizable with your schools information and unique offer.

Printed on UV-coated, super glossy, 14 pt card stock.
Kids are getting ready to go back to school!  Pick a date a couple weeks after school begins in your area and plan a back to school party!  Plan to play games, order pizza and show the kids a super fun time - some schools go all out and rent bounces houses, djs, characters, etc! 
You want to fill up your party with lots of kids!  This is a great opportunity for you to enroll new students!  
The physical invitation in the hands of kids is the key to the magic!
The kids are EXCITED to invite their friends to a party at your school. Your students will make sure their friends know they just HAVE to come to the party.  The friend will have the invitation to bring home to their parent so they have all of the details!
* FREE BONUS* Every order of also comes with a FREE matching Facebook Ad!  Coordinate your online marketing with your print marketing to maximize your results!