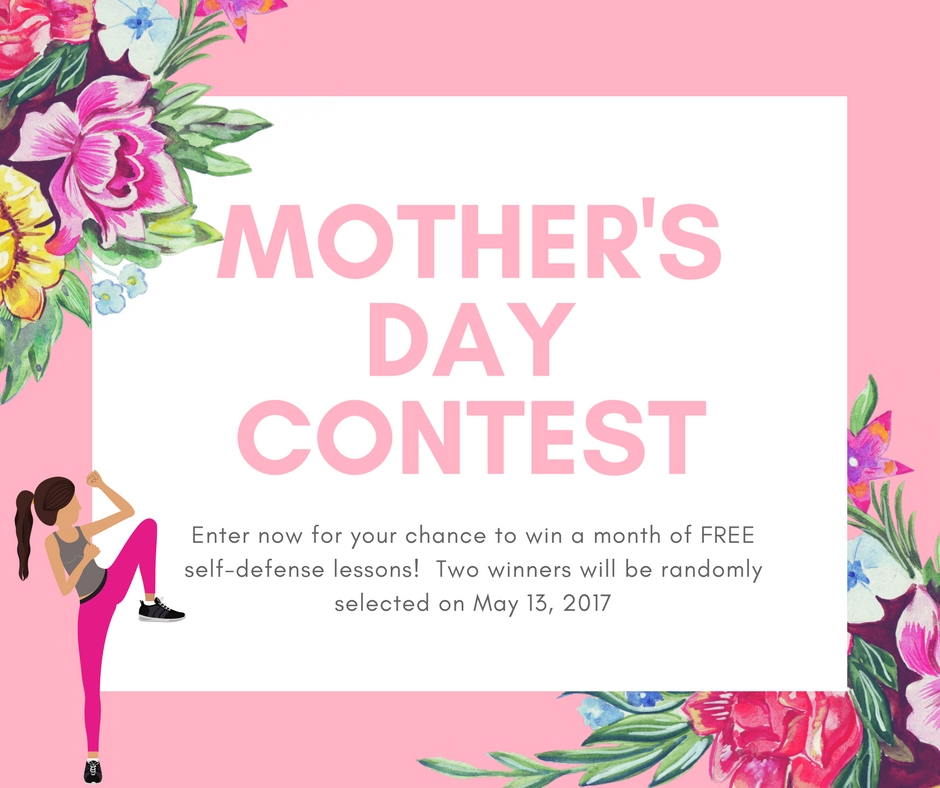 I have written up a Mother's Day Facebook contest for you.  All you have to do is follow these simple steps:
1.  Copy this post to your school's Facebook page.  Make sure to edit in your city into the last line and feel free to make adjustments to the prize (some schools are giving away two $100 visa gift cards).  But do not change the instructions for them to enter - that's the magic!:
Are you ready for Mother's Day?! We're raffling off two gifts cards to be redeemed for a month of FREE self-defense lessons!


To enter you must like our Facebook page, share this post & tag 3 mothers in the comments. We will pick two winners on May 13, 2017.


Martial Arts lessons make the best Mother's Day gift! Gift certificates are available - give us a call or stop by today. We are Boca Raton's first choice for martial arts!
2.  I've included a picture you can use on the post.  If you changed the contest prize and would like me to adjust the image for you, just shoot me an email.
3.  Boost the post until May 13th when the contest ends. I'd suggest $5 a day.
That's it!  It's certain to get a lot of people interacting on the post - liking, sharing and tagging their friends.  Your school's page will definitely get a lot of new likes also.  Select the winners on May 13th (which is the day before Mother's Day) and announce them on your Facebook as well as message the winners directly.  You can then message those who participated but did not win and offer them a free week as a consolation prize!