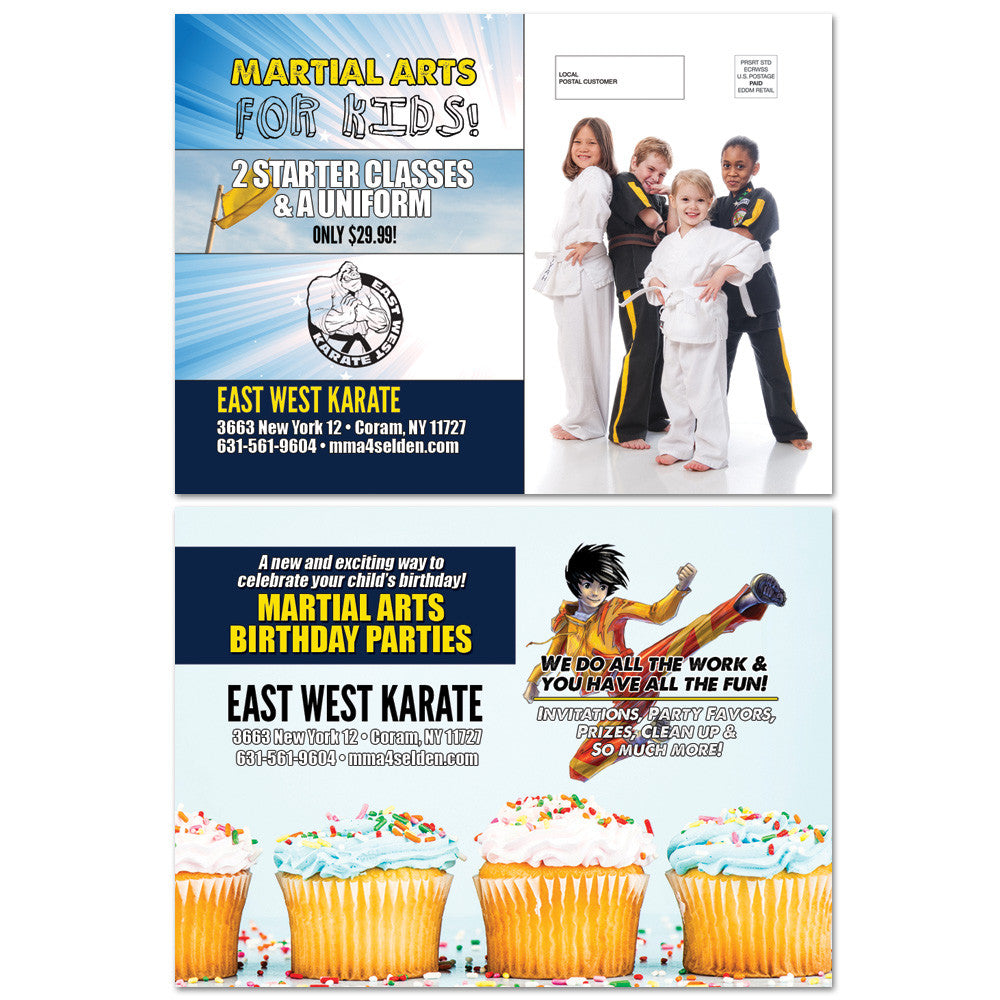 1. Marketing at a Local Level
Local deals, local search, local , local, local! You know that your target market is every home and business in the surrounding area of your school. Every Door Direct Mail is the quick and efficient way for you to let every home in say, a 2 mile (or more) radius know about your school and your special offer. Simple and inexpensive.
2. No Mailing List or Permit Required
Your main marketing objective is to make sure that everyone in the local vicinity of your school knows about your school, letting them know the address, contact information and hours of operation. Since Every Door Direct Mail service does not require an address list, you can send a direct mail piece to every single residence in the town of each store for pennies each in postage. No requirement for a Postal Permit also saves your out-of-pocket costs in application and yearly fees.
3. Like Sending a Billboard to Every Door
Every Door Direct Mail requires that the size of your mail piece falls within the USPS Flat Dimension. A common size is 9.25 x 6.75 which is a huge amount of real estate to cover with big graphics of your products or services, coupons and anything else that makes sense to include in the direct mail piece. Our EDDM cards are sized correctly and ready to go!
4. Easy Coupon and Specials Distribution
With the low cost of distribution, EDDM is a great tool to use to give out your coupons, announce specials and event sales. Spruce up your marketing and offer "neighborhood only" coupons.
Besides being cost effective, Every Door Direct Mail only takes a few simple steps to put together. Have your EDDM cards printed, band them into bundles with a facing slip and a rubber band and then deliver them to the Post Office with your payment for postage. That's it.