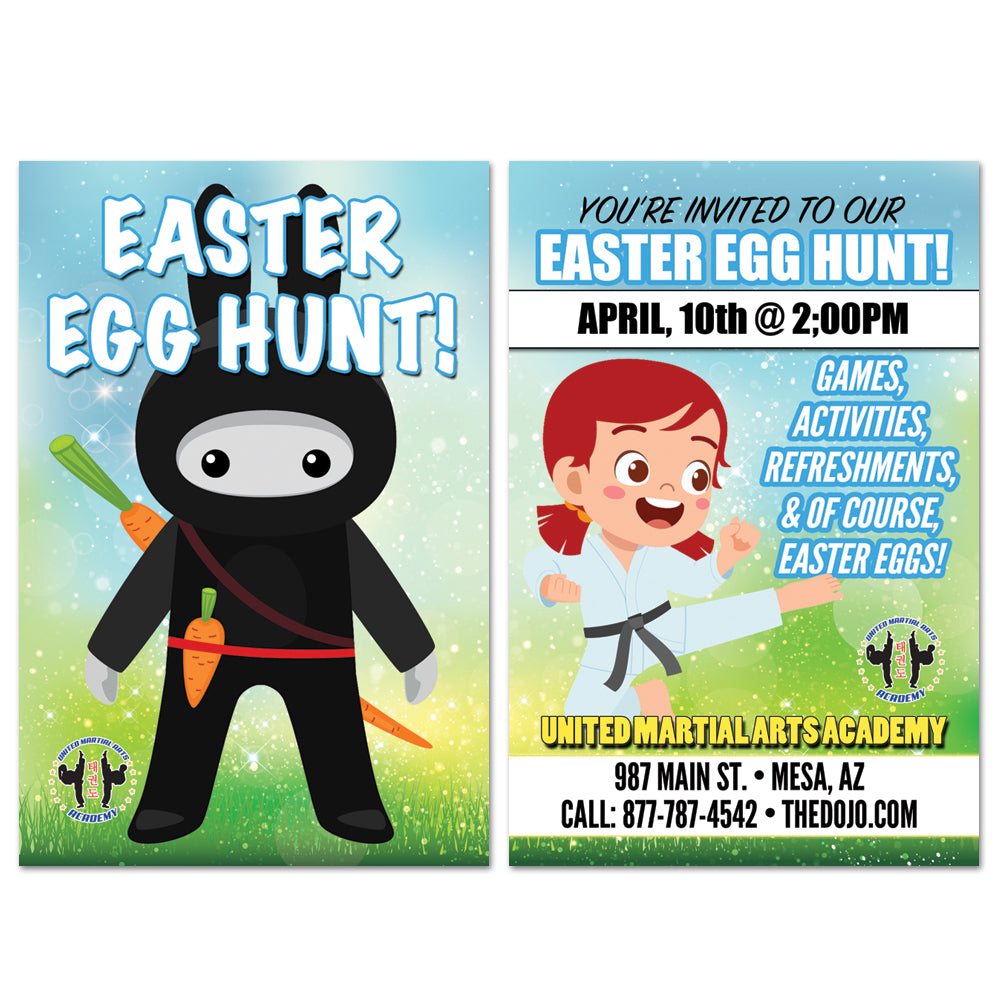 You all should be planning a fun Easter event. Some tips:
-Get
passes
out to your students so they can invite their friends. Having an invite that kids can physically pass out to friends helps tremendously to get lots of good leads in the door!
-If you can comfortable host 50 kids in your studio, then limit the egg hunt to the first 50 kids who call you or register online to secure a spot. If it fills up, then add a second event (or third, fourth, etc).
-Lots of parents who look for free Easter egg hunts have kids that are WAY too young for karate. So unless you actually have toddler classes, you should put an age limit on the event (ages 4 and up or whatever your target is). There is no sense in having a bunch of people come in who can't even join any of your programs.
-Plan to do more than just have Easter eggs! I would suggest doing a mini self-defense class before the kids can find Easter eggs.
-Make sure everyone who attends gets a VIP pass to come back for a free class/week/etc as well as a current schedule and flyer/brochure.
-Want to go over the top? Get the Easter bunny there for pics!
There is no reason for you to not be doing this.
https://getstudents.com/collections/ad-cards-1/products/easter-egg-hunt-invite-card