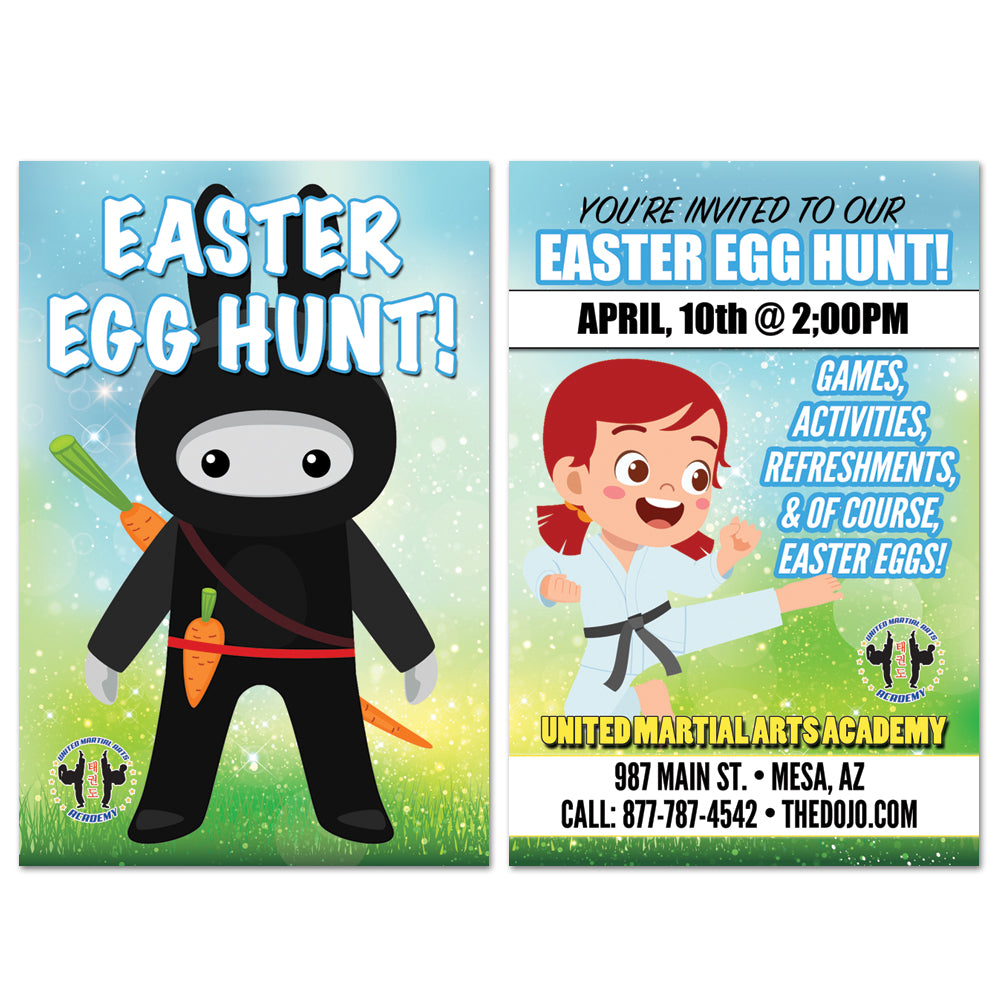 New! 2023 Easter Egg Hunt Invitations for your Martial Arts School's annual Easter Egg hunt!
Every season is a reason to sign up new students! Put a little SPRING in your kick!

4.5x3 or 4x6 AD Card flyers customizable with your schools information and unique offer.

Printed on beautiful UV-coated, super glossy, 14 pt card stock.