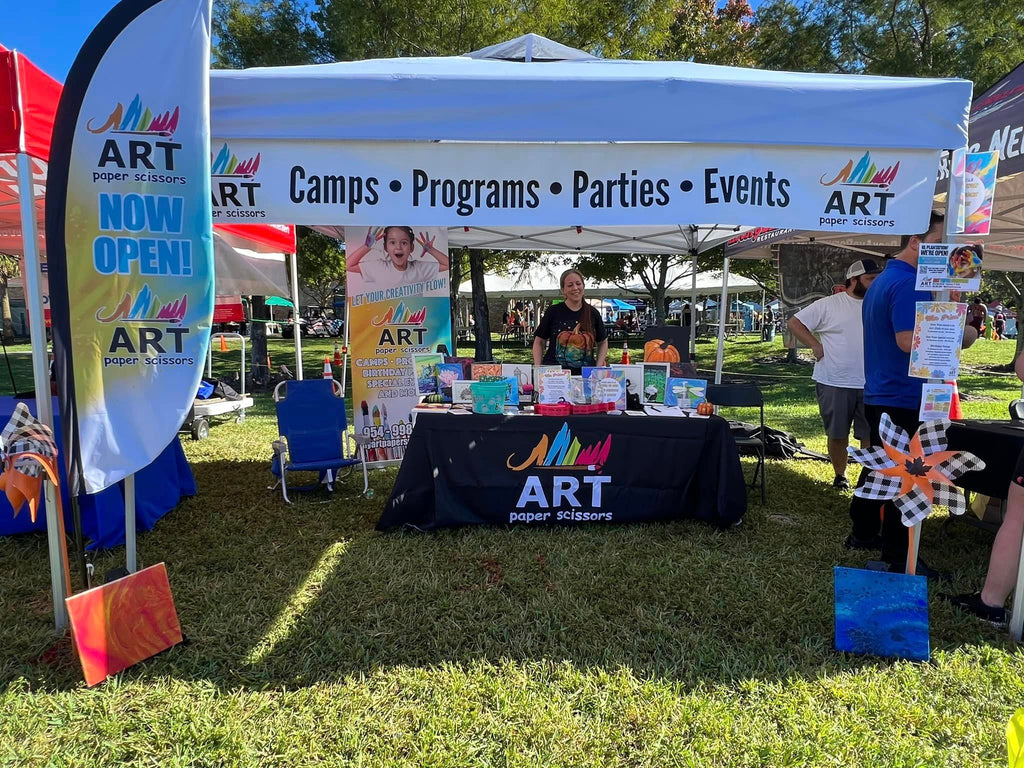 You are a small business in your community. Your target market is families that live within a certain radius of your studio. Your business requires that parents have a lot of trust in you. You are responsible for teaching their children self-defense and all the benefits that come with learning martial arts, as well as often times caring for their kids for hours at a time (parties, PNO, camp days).

The absolutely best and simplest way to earn the trust of parents in your town is if they know you. And the way to do that is to be out in the community. This means participating in local community events, partnering with the PTA of local schools, sponsoring kids sports teams, meeting all the other business owners in your town, etc.

You need to have a presence in your town.

I'm not talking about your online presence. The only connection here is that you can use all these experiences to further your social proof.

I bought a children's art studio that someone was selling in early 2020 in Parkland, Florida. Literally right before covid hit. We have now franchised and have 3 other locations across Florida with more in the pipeline.

How did I do it? Simple. By doing all the things we encourage you to do! By not being lazy throwing money at Facebook ads to reach prospective customers. In fact, I have literally never run a Facebook ad for my business. Not one.

The pictures on this post are a few examples of what my locations have done recently.

They are constantly participating in every local event that they can find.

They have rack cards in every local business.

They have business cards.

They have ad cards at booths.

They have VIP Cards on hand to VIP people in their everyday life.

They have clings in their windows.

They have popup banners they bring everywhere.

They have feather flags outside their studio and at events.

They have flyers going to students in every school in their town.

They have snipe signs or banners posted in every car line at every school in their town.

They constantly do fundraisers with schools and local organizations (simply host events and give back a portion of the sales).

They run Every Door Direct Mail campaigns - we even were asked to create a special card featuring one location's schedule.. so smart!!

In fact, they are constantly asking us to create new products for them - we did everything in all these pictures - down to the valance banner on the tent in the first picture!

Why?

Because it works. The more you put yourself out their in the face of the community, the more people trust you. And when they trust you, they will sign up! It's literally that easy.

If you're not doing all of this, why not? Is the money you're spending on marketing helping you to be physically visible in your town? Are you rubbing elbows with parents, teachers, business owners? Maybe you do a couple of the things I mentioned, but are you doing everything you can ? Your business will be as successful as the effort you put into it.

It's time to get serious about being a community based business. The only way to do that is by being a part of your community.

https://getstudents.com/

Looking for something custom? Not sure where to begin? Let me know and I can help you!