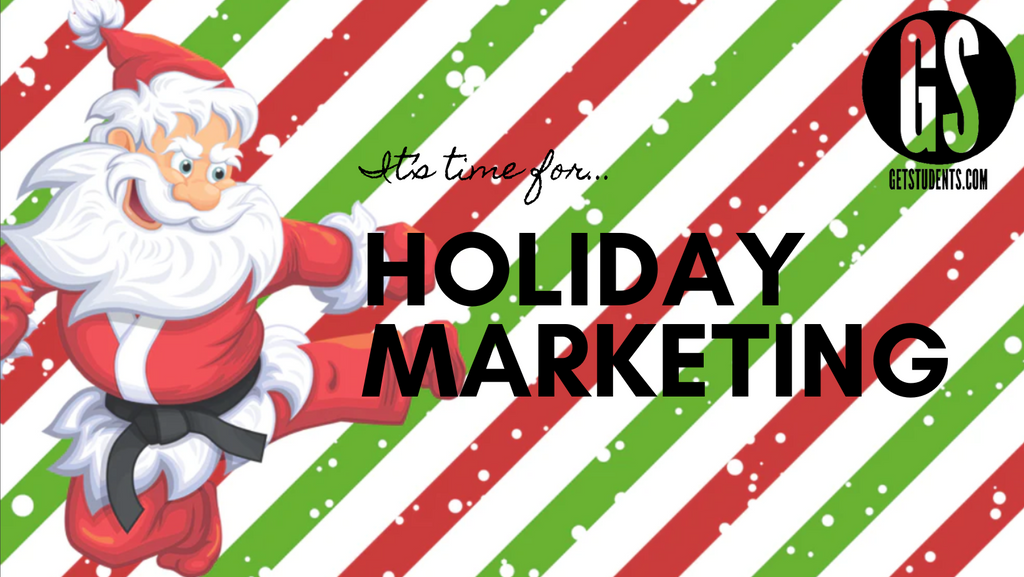 The holiday season is a great opportunity for martial arts schools to boost enrollment and connect with potential students. While digital marketing has become increasingly important, don't underestimate the power of print marketing in reaching your local community. In this blog post, we'll explore effective strategies for using print marketing to attract more students to your martial arts school during the holiday season.
Use Eye-Catching Flyers, Rack Cards, & Ad Cards
These are all excellent tools for grabbing the attention of your target audience. When ordering keep in mind that everything we have is completely customizable to make sure the products work amazingly for YOU!:
We can use vibrant colors that match your school's branding.
We can include compelling imagery of students in action or instructors demonstrating martial arts techniques.
Of course we will highlight holiday-specific promotions and offers, such as discounted classes or free trial sessions.
Products always feature a clear call to action (CTA) that encourages readers to contact your school or visit your website - such as a QR code!
Distribute Print Materials Locally
Identify high-traffic areas within your community, such as shopping centers, libraries, and local businesses, and ask if you can leave stacks of your cards for interested passersby. Collaborate with nearby businesses to display your materials in their windows or common areas. Also, consider mailing or handing out flyers at local events or parades during the holiday season.
Run a Direct Mail Campaign
Direct mail is an effective way to reach potential students in your community. We can help you create a holiday-themed mailer with enticing offers and information about your martial arts school. When sending direct mail, consider these tips:
Use the post office's every door direct mail system . Not only is it extremely affordable but you have super quick delivery!
Encourage recipients to take action by offering a limited-time holiday promotion

     4. Create Holiday-Themed Workshops and Events

Host holiday-themed workshops or events at your martial arts school, and promote them through your print marketing materials. Encourage families to attend, participate in festive activities, and learn about the benefits of martial arts during the holidays. Include information about these events in your flyers, posters, and direct mail pieces.