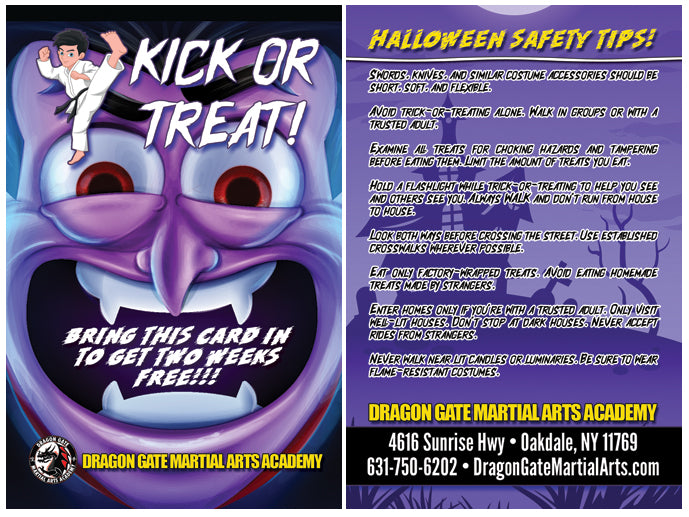 Check out what's new this week!!
We have added Glow in the Dark Halloween Wristbands! These are perfect to pass out to all your students, use in conjunction with our Halloween cards and pass out at all your upcoming promo booths (trunk or treats, pumpkin patches, fall festivals, and more!)
We also have our Trick or Treat bags! These are great to pass out to all your students so they can use them to collect their candy on Halloween night! Also perfect for them to bring to all other events they have during October! We have two options - Kick or Treat bags and ones with safety tips!
We have added up 3 brand new Halloween ad card designs! These are one of the hottest marketing efforts schools do every year. Simply order enough cards to pass out a nice big stack of at least 25 to each of your students and they will have their parents pass them out to trick or treaters on Halloween night! Super simple way to get thousands of cards out into your community!
We also added a brand new Halloween popup banner! This is great to have outside your studio every day as well as bring with you to all your events in October!
And finally we have added up a brand new Cardio Kickboxing EDDM. Yes, I know this one came out of nowhere with all the Halloween stuff BUT this was created by special request and we loved it so much we added it as a product! If you haven't done EDDM before, you really should get on this. It's an affordable and simple way to get your info into your target audience fast!! Schools who have ordered EDDM often get such great results that they do a mailing every few months!