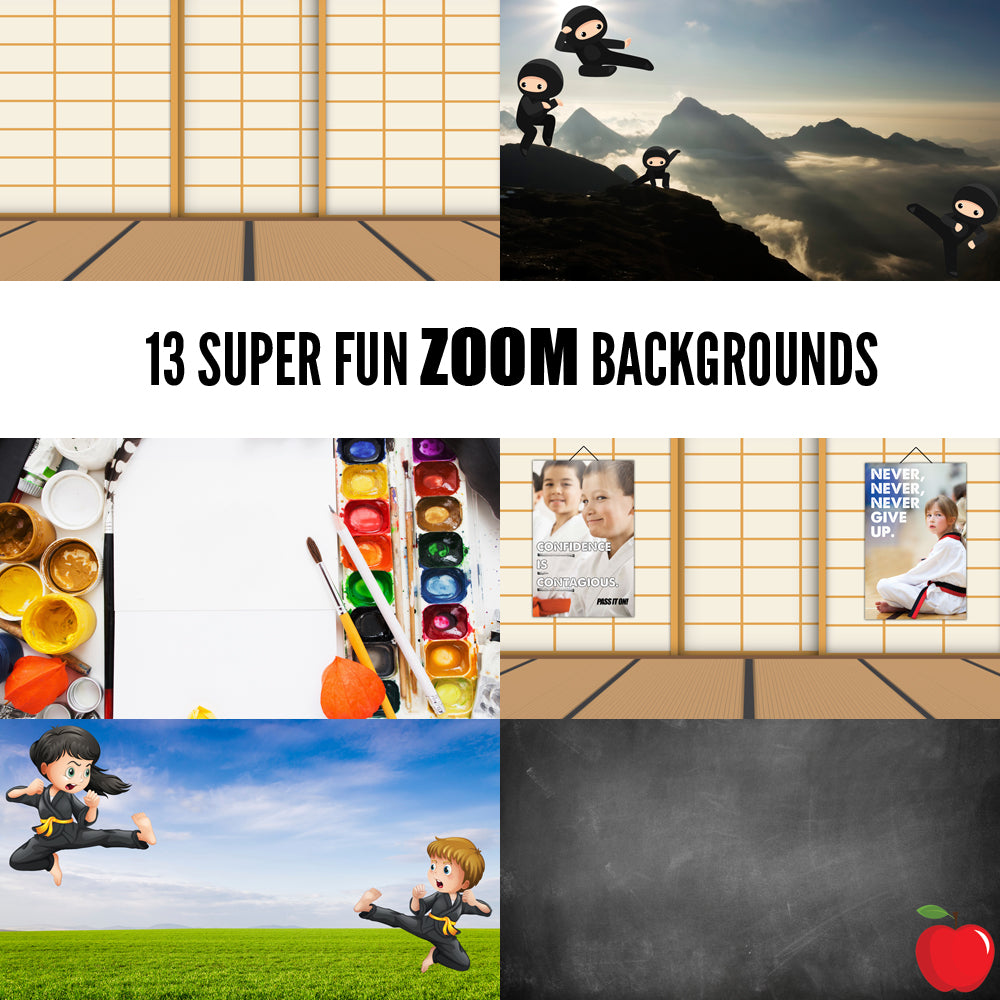 These Zoom backgrounds WILL put huge smiles on your online students' faces. That's what it's all about! Staying current, adapting and making the most of the current situation. Have some fun with these Zoom backgrounds for only $20!
These images are optimized to the perfect Zoom background size of 1920x1080 pixels. 
Here is what you get: 
Virtual Dojo

Virtual Dojo With Life Skills Posters

Happy Birthday background

Bold Yellow Black Belt School Background

Mountain Scene With Ninjas

Beach Training Scene

Summer Grass Scene With Karate Kids

Arts & Crafts Time Background

Blackboard School Backgound

VS. Challenge Background

America & Fireworks Background

Lion Roar Background

Bedtime Story Background
We also include instructions for you to use them for both desktop and mobile versions!