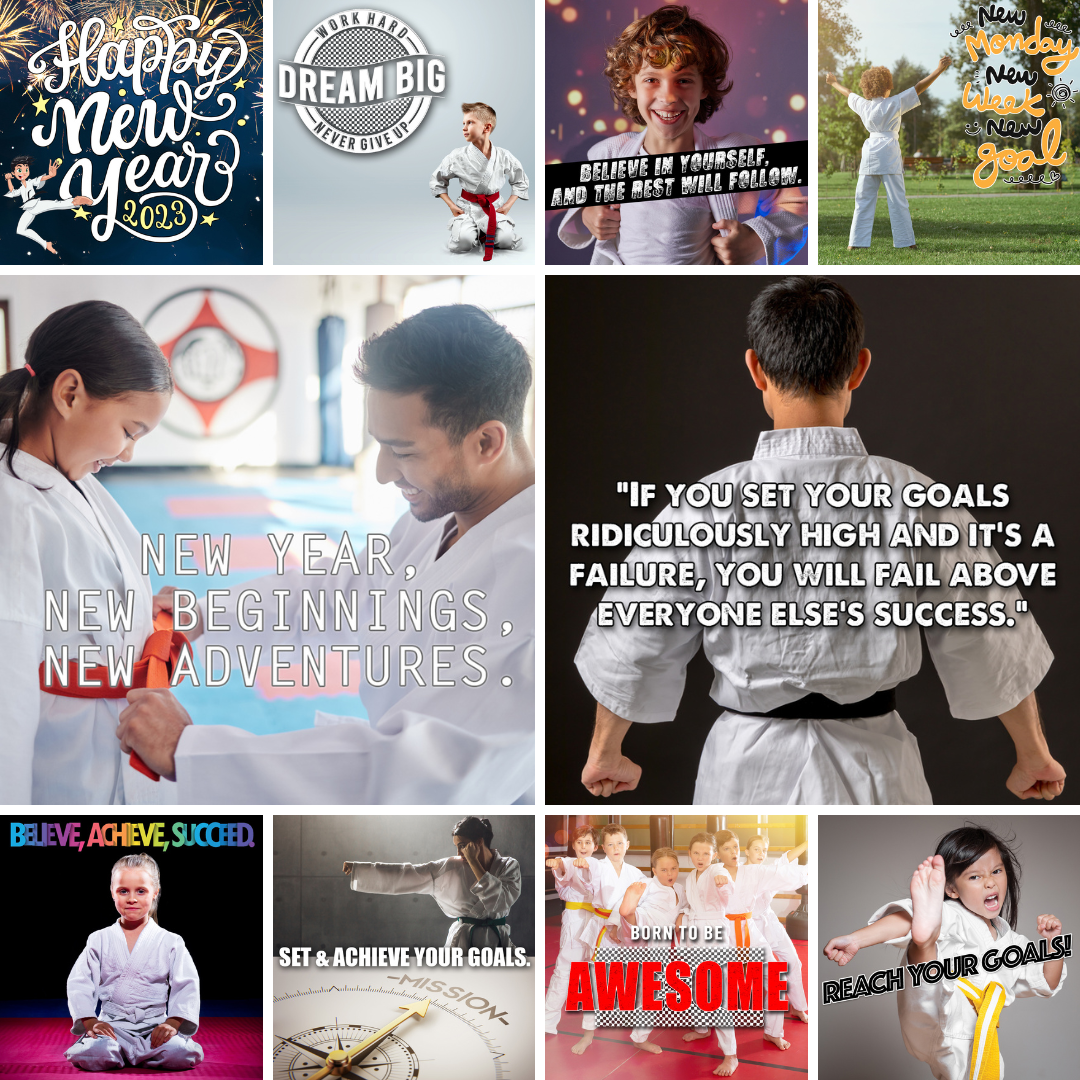 Each month get 10 professional social media images delivered straight to your inbox!  
These are perfect for posting to Instagram, Facebook and more!  Use them to generate organic likes, comments and shares!  Tie them in with your marketing and discuss the benefits of martial arts and link your trial offer!  You know you'll have 10 solid posts covered each month!
This monthly subscription is only $9.99!