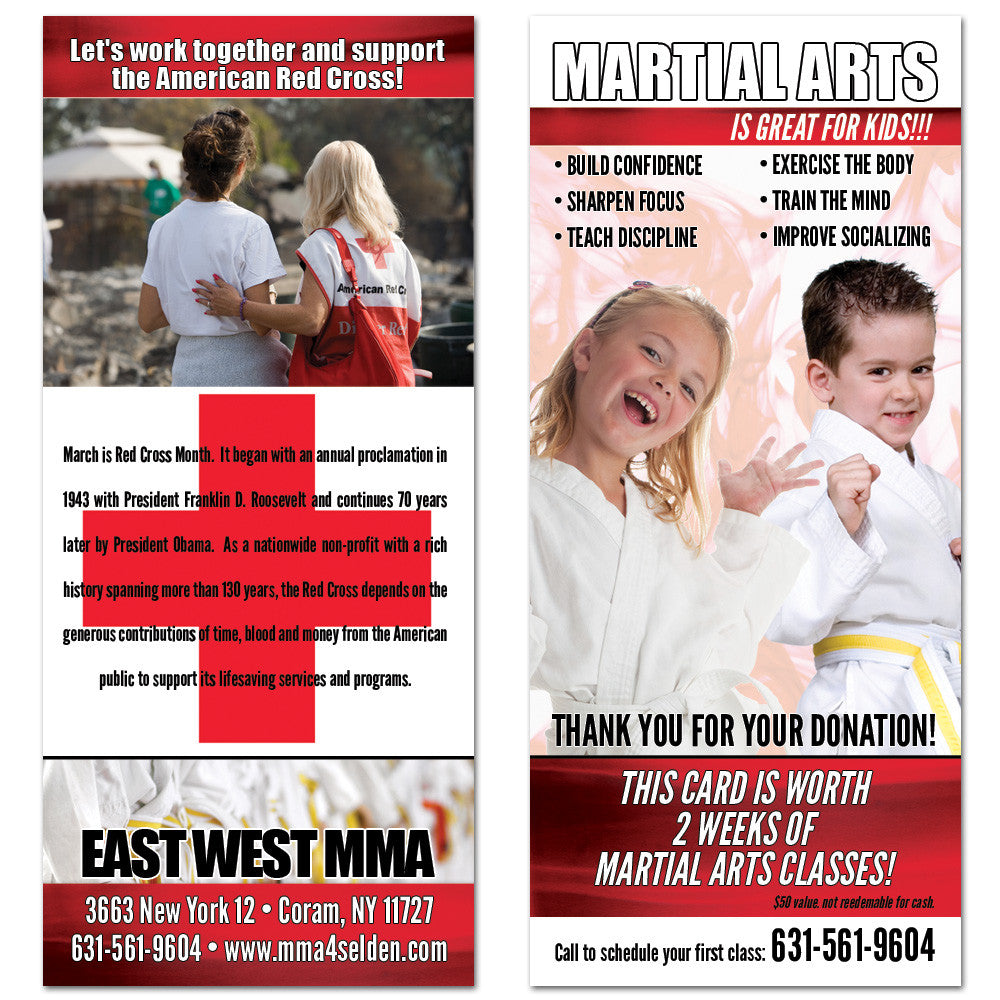 4x9 Rack Cards customizable with your schools information and unique offer.
Perforated section on the bottom for easy lead contacts! 

Printed on 14 pt card stock.  Non-UV coating for easy writing

Schools are participating nationwide with fund raising and blood drives in their areas.   Tens of thousands of students will be collecting donations and giving passes to local martial arts schools as a way of saying "Thank You" for supporting the Red Cross.   Schools will also be supporting local blood drives  "The gift of a blood donation cannot be replaced by anything else in the world, and it means a world of difference to those in need."   

The Red Cross is not a government agency and relies on donations of time and money to carry out its vital work. An average of 91 cents of every dollar the American Red Cross spends is invested in humanitarian services and programs.

We encourage you to use social media to help recognize the efforts your school and students are making.  The public can also stop by your school to make a $10 donation and receive 2 weeks of classes.

For your school to participate we have created Fund Raiser cards.   The goal of your school should be 20 times your active student count.   If you have 150 students set a goal of $3000 by selling 300 2 week lesson cards.  All profits should go to the Red Cross.  Once you finish your collections you should send all the money less the investment you made to purchase the cards.