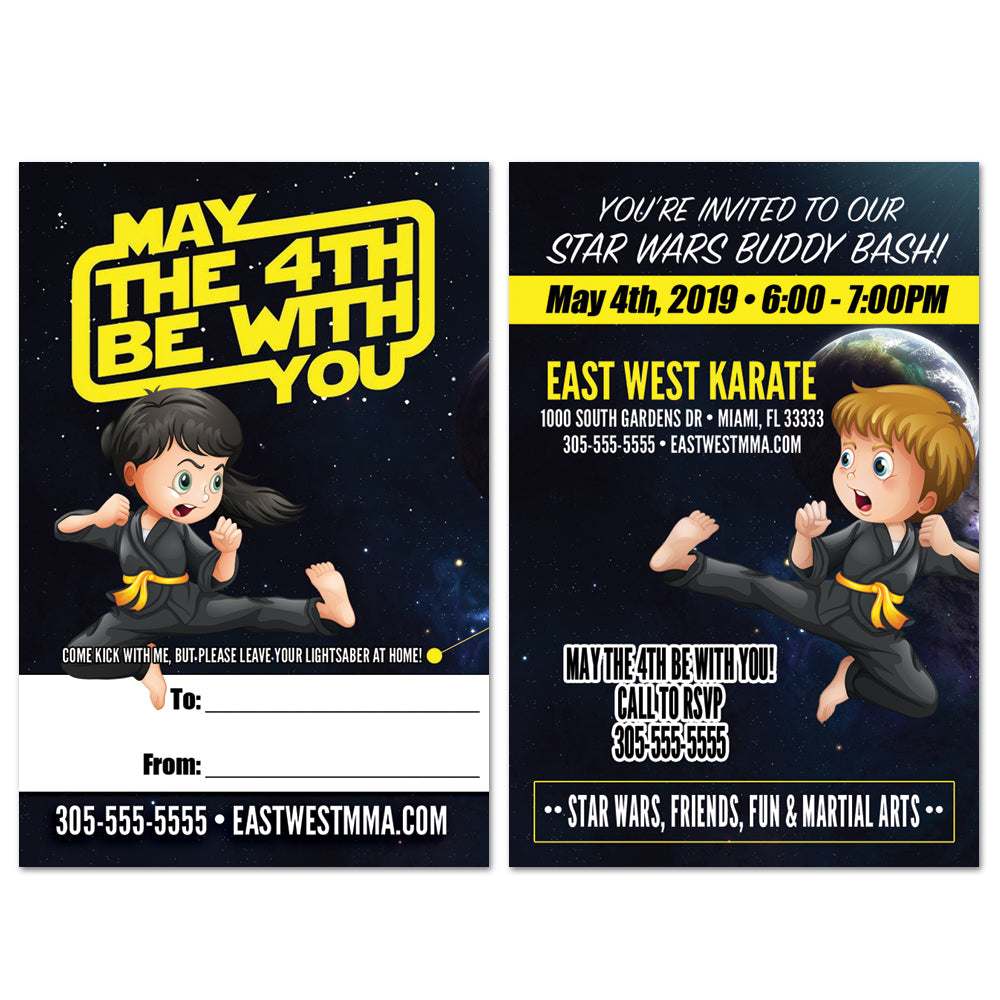 MAY THE 4TH BE WITH YOU!
Don't pass up this amazing opportunity to get new leads.
AD Card Flyers customizable with your schools information and unique offer.

Printed on UV-coated, super glossy, 14 pt card stock.
Step 1:  Bundle up the cards in stacks of 25.
Step 2:  Pass out a stack of cards to each of your students.
Tell your students these cards are for them to pass out to their neighbors and their friends at school, gymnastics, swimming lessons, soccer, drum lessons.. anywhere they have friends!  It's that easy!