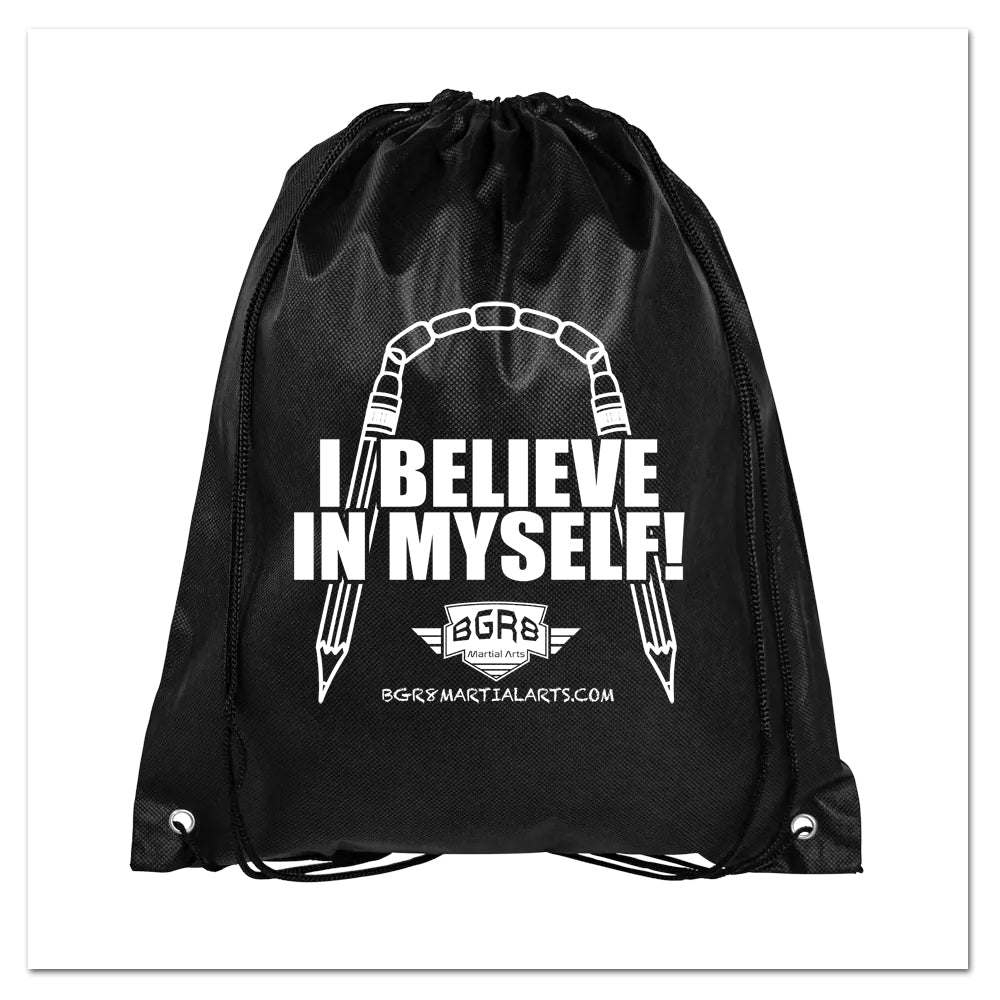 Re-Usable Drawstring Nylon Tote Bags. Available in any color you want!
Back To School Martial Arts Logo Bags customized with your School's logo and info!

14.5" W x 17.5" H - Spacious compartment inside with pull string cords

Made from 80GSM Water-Resistant Non-Woven Polypropylene, they are sturdy!

Please allow 3-4 weeks delivery time.