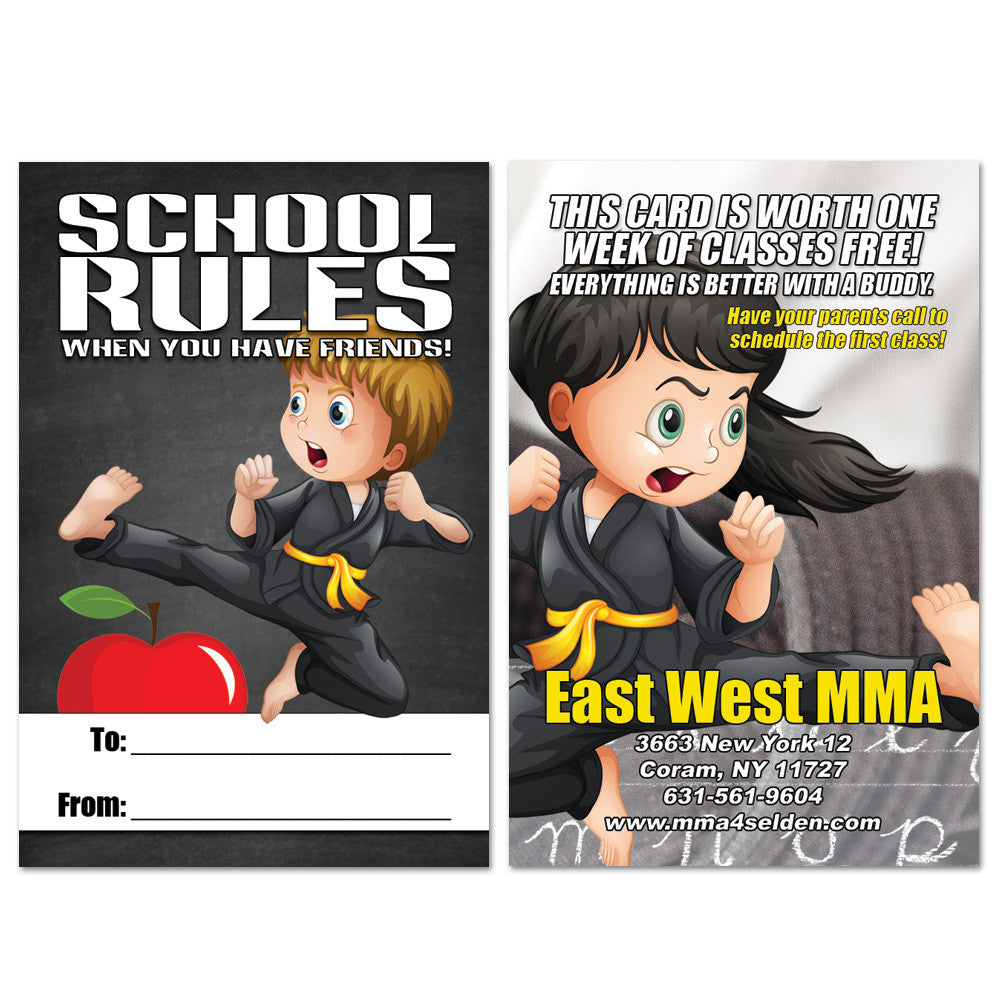 AD Card Flyers customizable with your schools information and unique offer.

Printed on UV-coated, super glossy, 14 pt card stock.
Step 1:  Bundle up the cards in stacks of 25.
Step 2:  Pass out a stack of cards to each of your students.
Tell your students these cards are for them to pass out to their new friends at school!  It's that easy!  These would be great for them to bring to school on the first day or during the first week.  They can pass them out in the morning before class starts or at the end of the day.
If you even sign up ONE student, these cards pay for themselves!