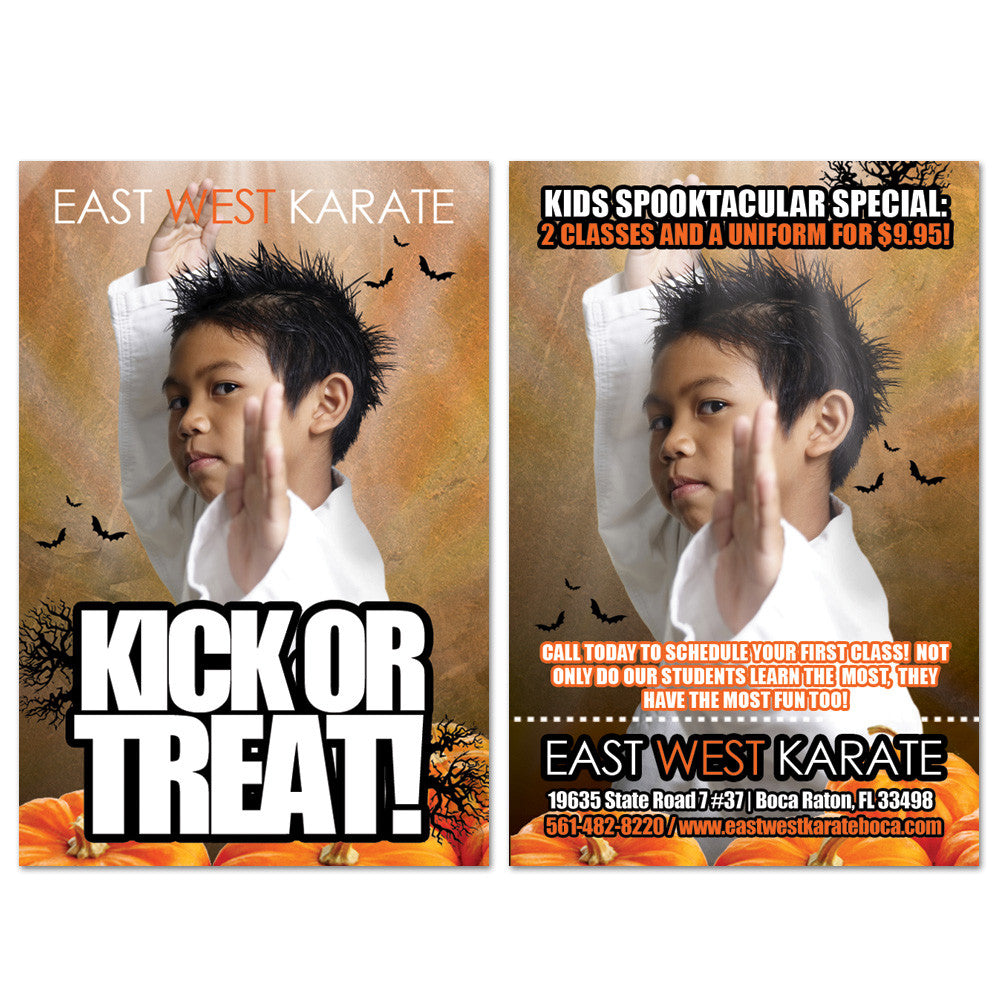 3x4.5 AD Cards customizable with your schools information and unique offer.
You can call them Flyers, Advertising Cards, Pamphlets, Hand Outs, Treats...Whatever you call them they will work for you!  Hand them out to every student at your Martial Arts, Karate, Taekwondo, BJJ school and get results!

Printed on UV-coated, super glossy, 14 pt card stock.