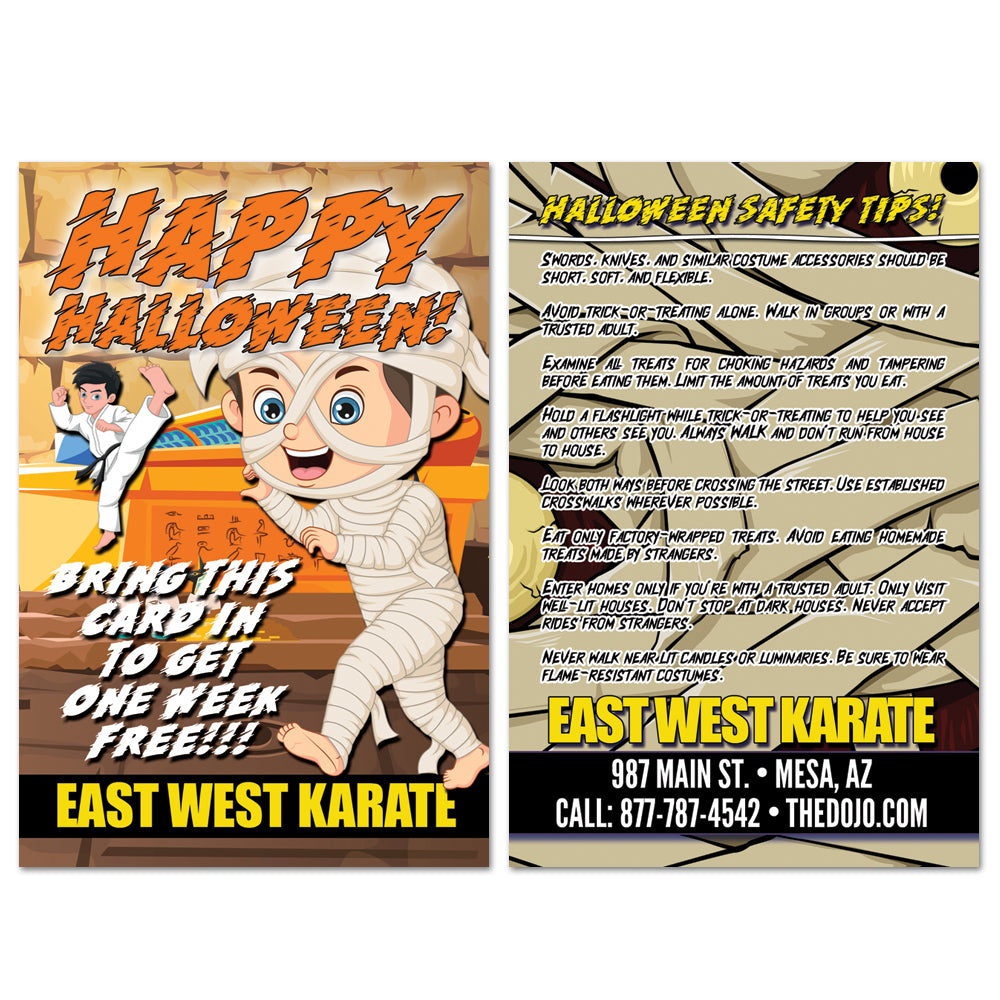 BRAND NEW! 2023 Halloween Martial Arts Advertising / Marketing Cards
Fun New Mummy design kids will love!
Karate Halloween Flyers with important safety tips for Halloween and Trick or Treating on the back.

4.5x3 or 4x6 AD Card flyers customizable with your schools information and unique offer.

Printed on beautiful UV-coated, super glossy, 14 pt card stock.