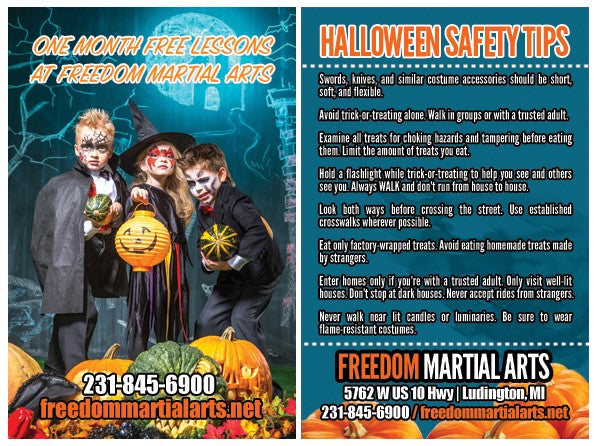 AD Card flyers customizable with your schools information and unique offer.

Printed on UV-coated, super glossy, 14 pt card stock.
Buy enough Halloween Cards so that you can pass out a stack to each of your students so that their parents can pass them out with candy to trick or treaters.
This one is a no brainer! If you have 100 students and each student passes out 50 cards to trick or treaters, you just got 5,000 passes out into the community without doing any work at all!
It honestly does not get any easier than this.