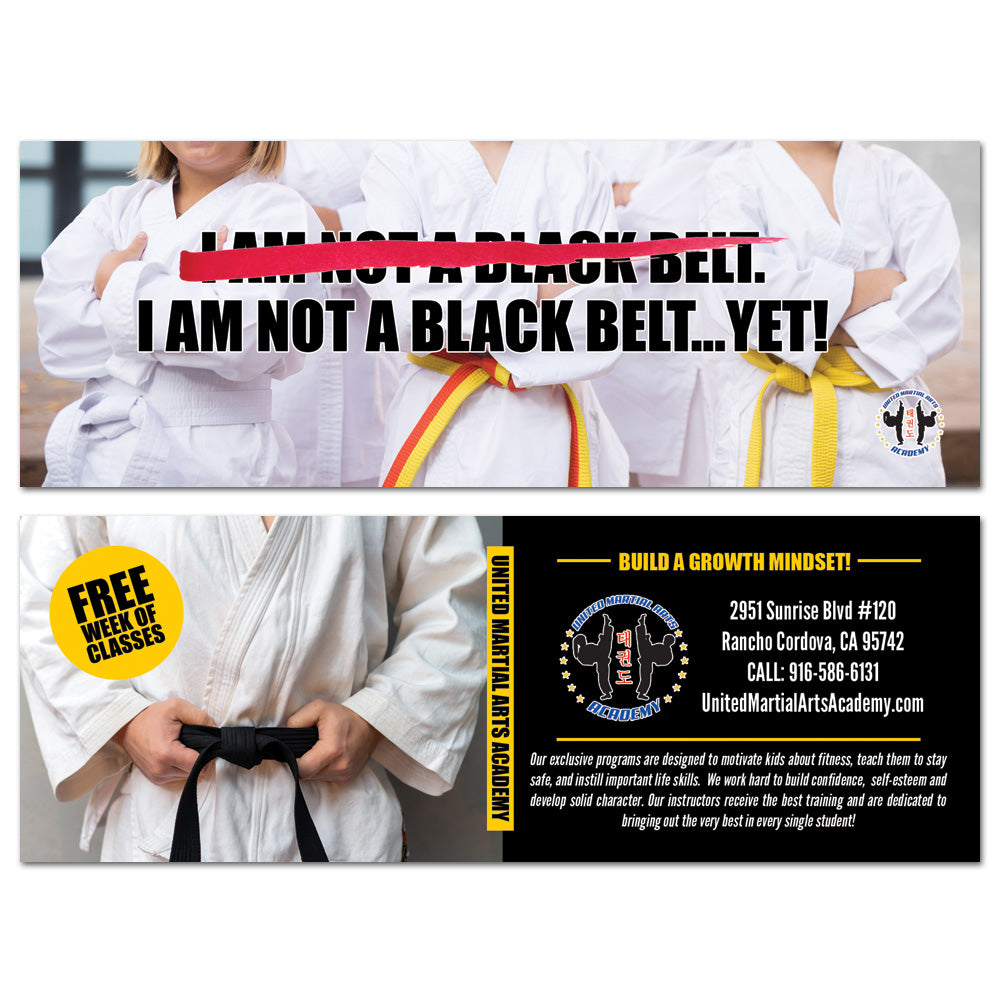 BRAND NEW 2" x 6" Martial Arts Marketing Flyers
Promote building a growth mindset through the power of Martial Arts

Pass these out to students, drop off at local businesses, perfect for any events!
Fully customizable with your schools information and unique offer.

Printed on UV-coated, super glossy, 14 pt card stock.