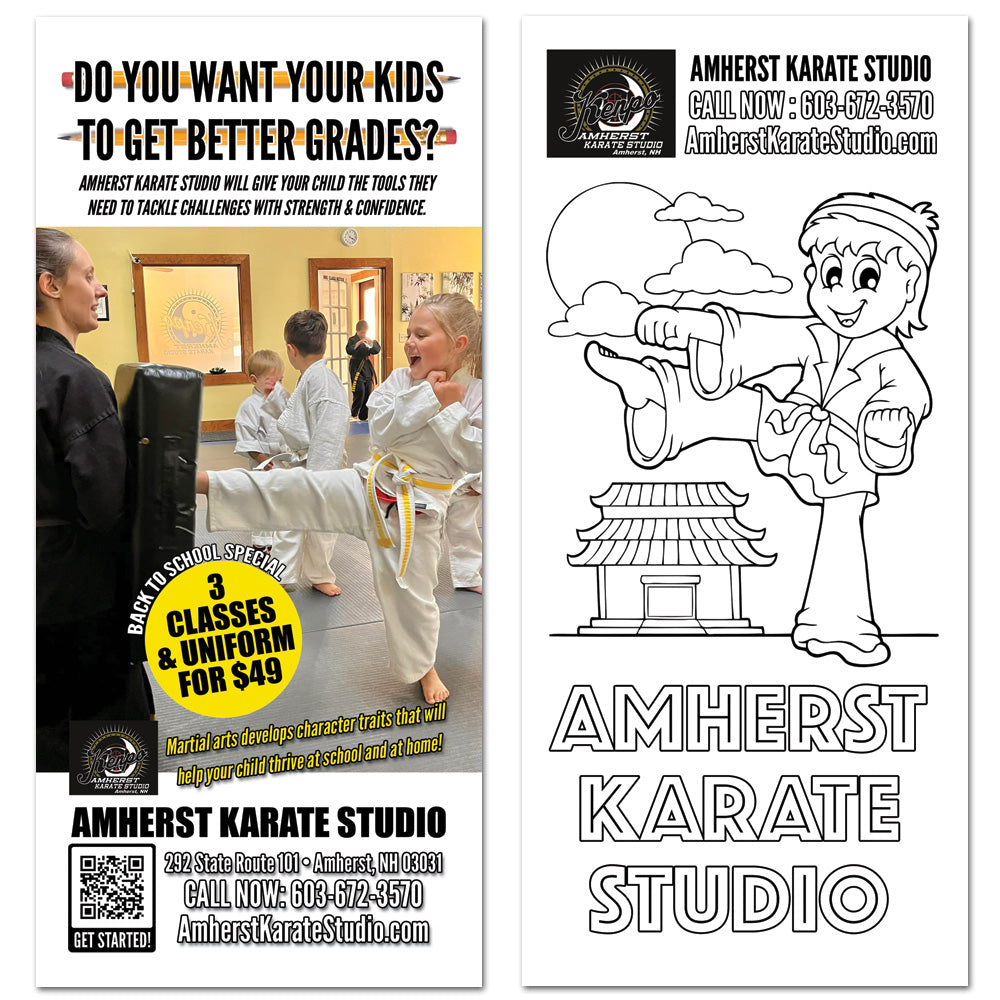 The headline causes a real thought process, creates interest immediately! We're not being vague, we're now offering real solutions that will sell parents on your school in the blink of an eye. The back is a coloring page now so you can bring them to dentist offices, daycares, etc and tape some crayons to the back! This is really one of our best new products. Brannon helped create this and we couldn't be more excited for you to use it. Send us your most dynamic photo and we will use it on the front!



4x9 Martial Arts Back To School Rack Cards customizable with your schools information and unique offer.

Printed on UV-coated, super glossy, 14 pt card stock.