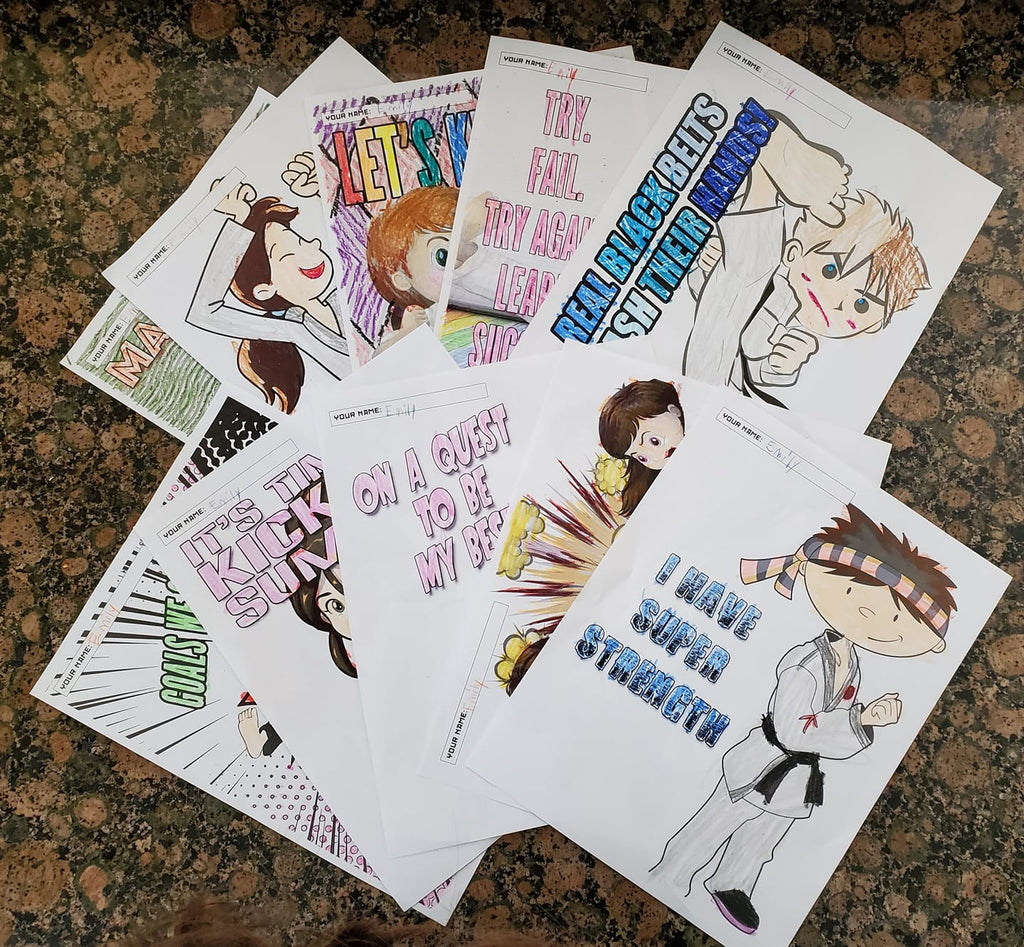 Our coloring sheets are a quick and easy way to boost your student engagement!
This pack has 10 coloring sheets that are perfect to use right now whether you are teaching online classes, in person classes or a combination of both!  
Email and post them one at a time and have coloring contests!  Students can print them at home and send you a pic of the finished sheet!  
Some schools are even having students write messages on the back for local residents in nursing homes and using them as a community outreach tool!  Get creative!